Who We Are
Mara James is owned and operated in Richmond, VA. Mara James was created with the intent to explore creativity and develop high-quality handcrafted products. We are deeply committed to creating products that perform and improve our lives. As we continue to grow so does our commitment to the sustainability of our planet and the growth of our community.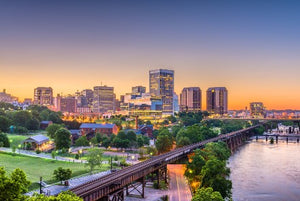 why us
High Quality
High quality, luxurious, and safe products

Environmentally Friendly
Authentic and creative
manufactured in the USA
With great pride and skill
Mission + Vision
Offer a variety of handcrafted, high-quality products that are authentic and natural.
To create an environment of inspiration and well-being for our employees, vendors, and customers by becoming leaders in handcrafted products, promoting self-care, and providing an all-encompassing shopping experience.
Values
As a company, we strive to provide high quality, luxurious, and safe products. Following this mindset, our customer can trust that we will continue to improve our recipes and bring you innovative and good-for- you products.
Our ideas are rooted in
● Community involvement by supporting several local organizations.
● Environment, we want to operate in an environmentally responsible manner by incorporating sustainable initiatives in the future.
● Transparency, we want to communicate directly to our customers and grow an honest and open relationship.
Our products
We focus our company on providing healthy and good-for-you products. Our products are:
● Simple and luxurious
● Sourcing quality natural ingredient
● Limited use of safe synthetics
● Authentic and creative
Operations + Quality Control
All Mara-James products are manufactured in the USA with great pride and skill. Our employees love what they do and are empowered each day to create the best products possible. All of the employees at Mara-James are treated with respect and equal opportunity.